Heated Insoles foot warmer Electric R3 USB rechargeable remote control for biking/golfing/sailing
◆ Charging: Connect the charger to the insoles with the USB cable and plug in. (Charging time: 3-4 hours)
◆ Long press the on-off button on insole and then press I/II/III position to control the tempreture. I means low temp shows blue; II means medium temp shows pink; III means high temp show red.
◆ Press the middle buttom to switch to the off mode and press again will switch to the work mode.
◆ Out of battery or take off insoles, press the on-off buttom to close the insole.
| | |
| --- | --- |
| Description | Dr. Warm Smartphone Control Insoles |
| Function | Keep warn for 4-8 hours; Recharged |
| Model | R3 |
| Material | EVA bottom with cotton |
| Battery Voltage | 3.7v |
| Battery Capacity | 1500 mAh |
| Charging Voltage Peak | 4.2+/-0.05v |
| Minimum Discharging Voltage | 2.7v |
| Charging Mode | CC/CV |
| Battery's Maximum Charging Current | 1500mA(0°C~45°C) |
| Battery's Maximum Discharging Current | 1500mA(-20°C~60°C) |
| Battery Internal Resitance | < 10Ω |
| Szie 4 sizes | S/M/L/XL; 36-38/39-41/42-43/44-46 |
| Logo | Dr. Warm or custom logo |
| Certificate | CE, RoHS |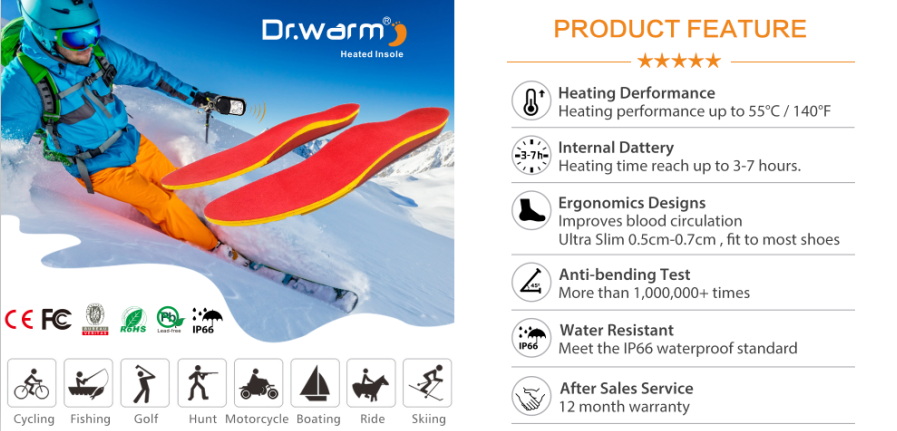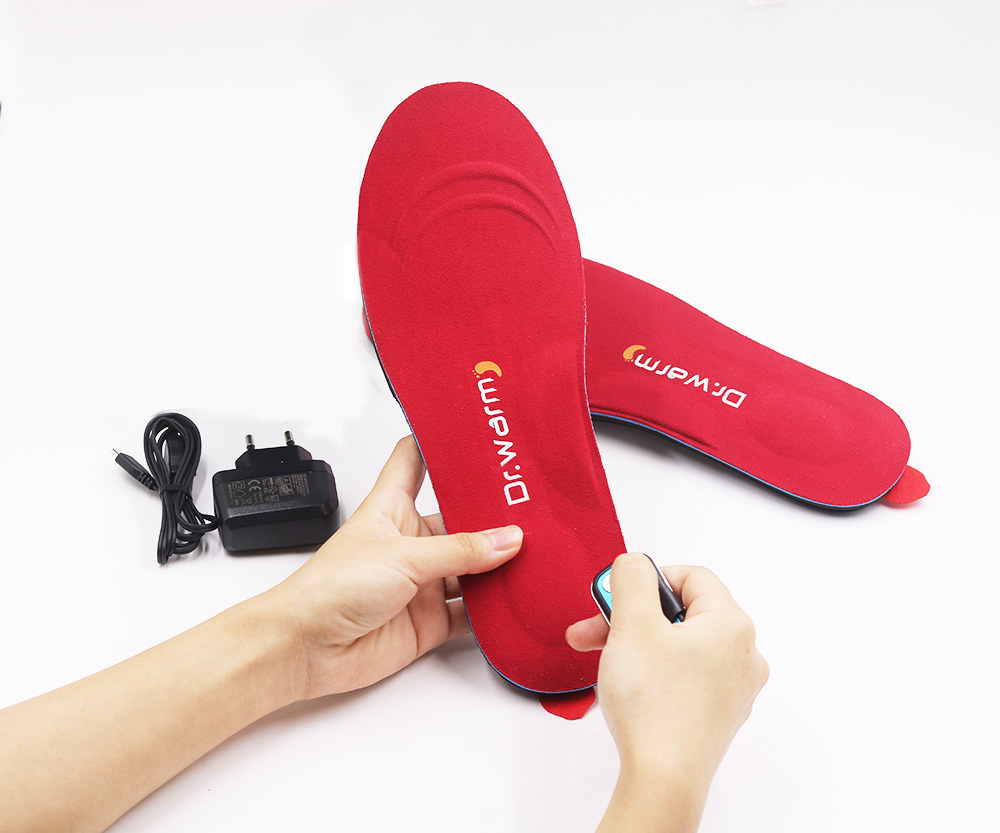 part.1
Remote Control Heated Insole
Ultra Slim, Ergonomics Designs, Fit to all shoes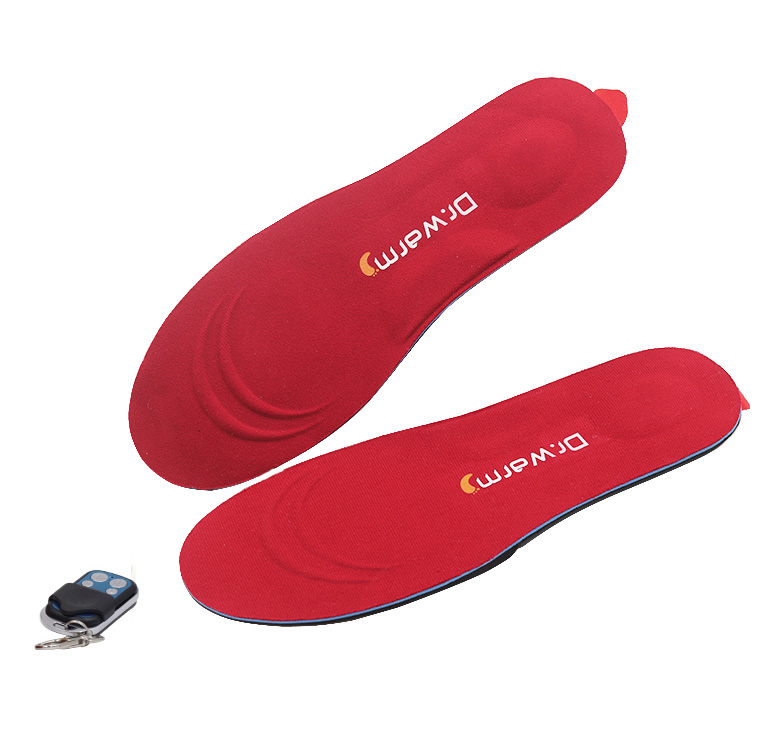 part.2
Made by eva with soft heel pad. Surface printing can be customized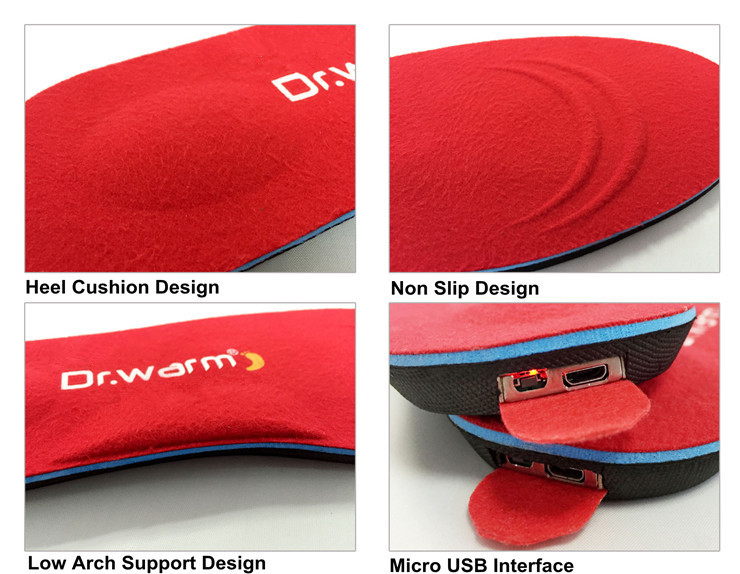 part.3
Detail about smartphone control heates insoles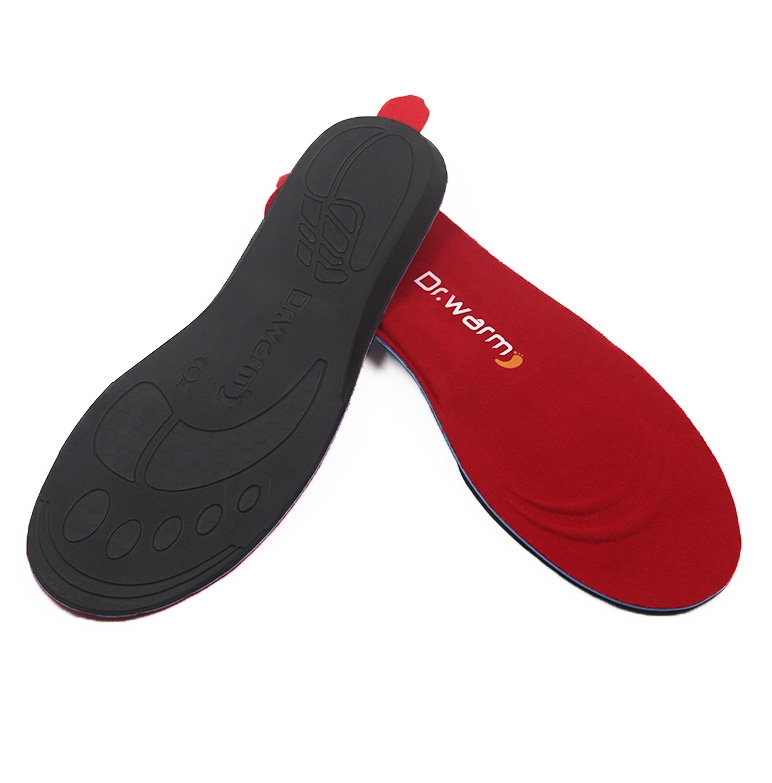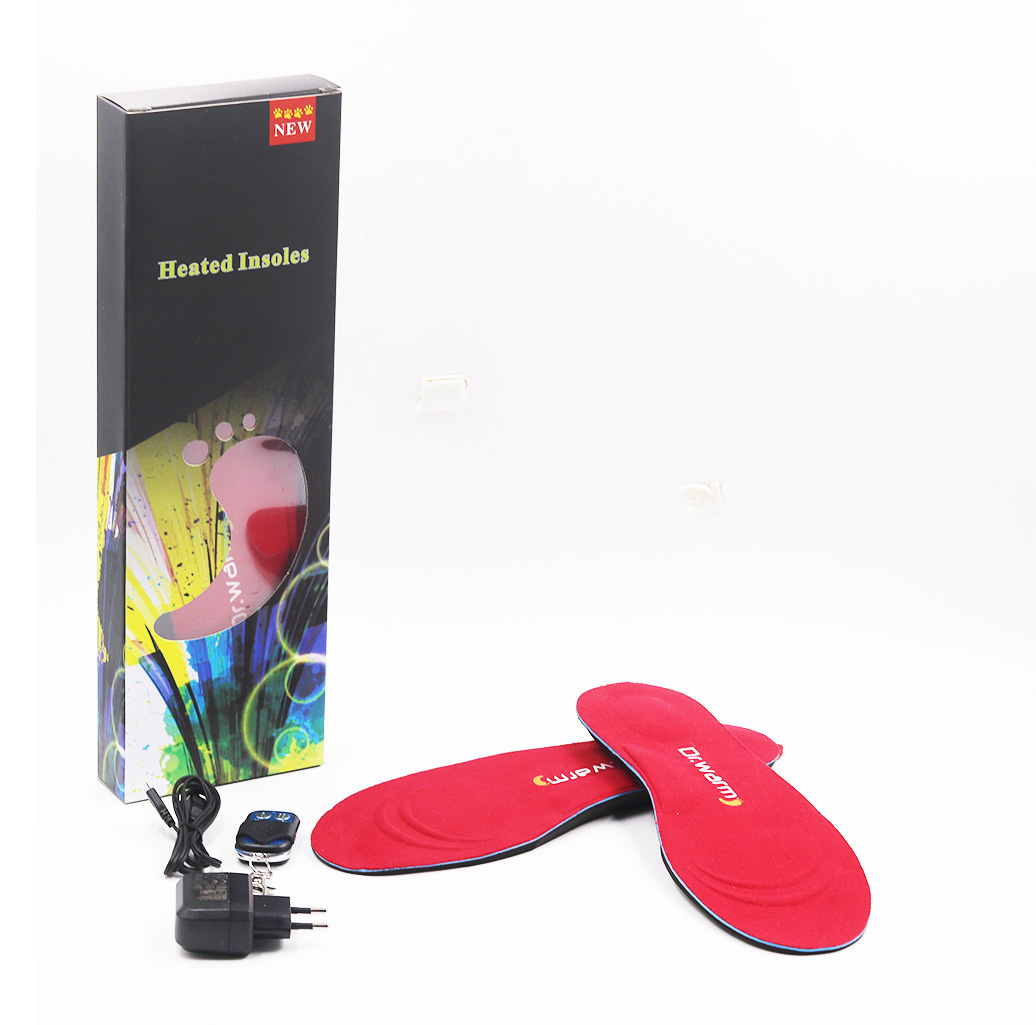 part.5
Packaging and accessories
FAQ
1、Q:If the rubber cover is waterproof? Can it be made waterproof?
A:The rubber cover is not waterproof, only the rubber cover and the USB interface are tightly connected to prevent water from entering the USB port.
2、Q:Why sometimes unable to charge?
A:The insole has been placed for too long without charging. It needs to be plugged and pulled several times. It needs to charge at least one time every two months.
3、Q:The temperature corresponding to the different colors of the light?
A:Ⅰ option is blue light, Ⅱoption is purple light, Ⅲoption is red light
4、Usage attention
A:Can not be stacked together to charge or use
5、Temperature
45℃,50℃,55℃
Part.6 Production Process