In this article,S-King Insoles Parts will explain "What is a shoe insole" to you, hoping to be helpful.
What is a shoe insole?
Material
The outsole is simply made of natural or synthetic rubber.
Rubber shoe insole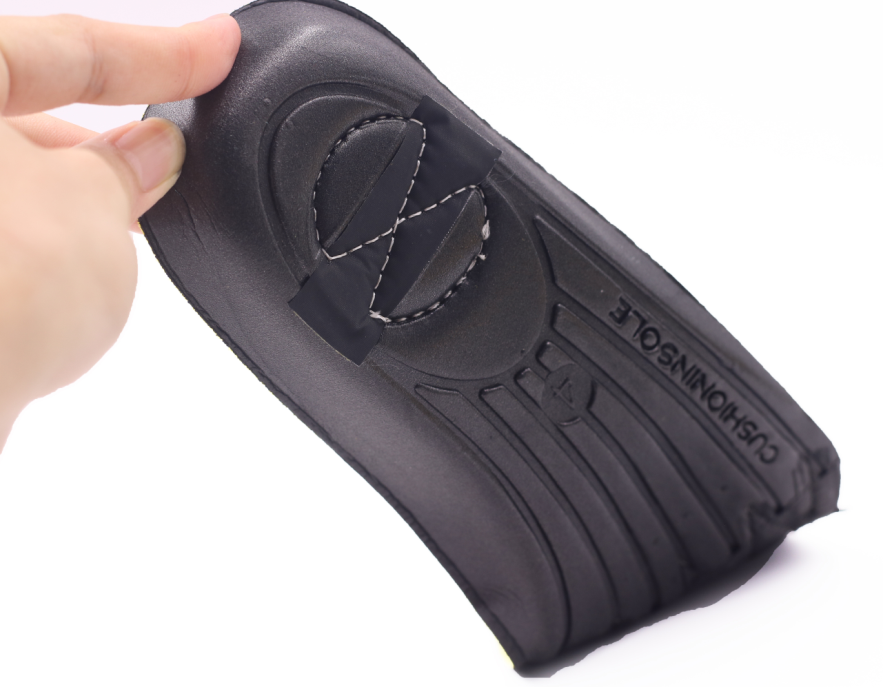 (1)natural rubber: the advantage of natural rubber is that it is very soft, excellent elasticity, can be suitable for all kinds of sports, but the disadvantage is also very obvious that it is not wear-resistant.
Indoor sports shoes are made of natural rubber.
Synthetic rubber
Synthetic rubber is also divided into wear-resistant rubber, environmental rubber, air rubber, sticky rubber, hard rubber, plus carbon rubber.
(1)wear-resistant rubber [1] : wear-resistant rubber is very good in wear resistance and toughness, so it is very durable. This rubber material is generally used on the outsole of tennis shoes.
(2)environment-friendly rubber: also known as recycled material rubber, this rubber outsole contains up to 10% recycled rubber, mainly for environmental protection.
(3)air rubber: rubber contains air, has a certain damping function, but is not very wear-resisting, the use is not very broad.
(4)viscous rubber: viscous rubber is characterized by good flexibility, and very skid resistant, generally used in indoor sports shoes.
(5)hard rubber: hard rubber is the most comprehensive rubber in the material of outsole rubber. It is tough, non-slip and wear-resistant, so it has a wide range of USES.
Multifunctional shoes and basketball shoes are mostly made of this rubber outsole.
(6)carbon rubber: carbon element is added into the ordinary rubber material to make the rubber more tough and wear-resistant. Most running shoes use this kind of rubber, and the letters of BRS are marked on the back shoe insole to indicate that carbon rubber is used in the outsole.
Rubber play bottoms
Rubber outsole: this kind of outsole is not common. The raw material of this kind of outsole is industrial glue, which is stirred by a mixer and heated into a mold. It is characterized by softness and anti-skid.
"The above is the complete content of "What is a shoe insole"introduced by you. Thank you for your reading. If you have any questions, please contact us directly.
Dongguan S-King Insoles Limited has specialized in insoles and foot care products field for 20 years.
We are a trading and manufacturing company with a strong R&D capability, owning an independent product development department. We offer high-quality products, OEM service and excellent after-sales service to customers. We also provide customers with 3D design and sample.
If you are looking for insoles and foot care products such as orthotic insoles, diabetic insoles, heated insoles, PU foam sports insoles, bunion protectors, toe corrector, we would be your wise choice. We have passed through CE, RoHS and Reach certifications.
We will keep developing and moving forward to create a better future for both of us."