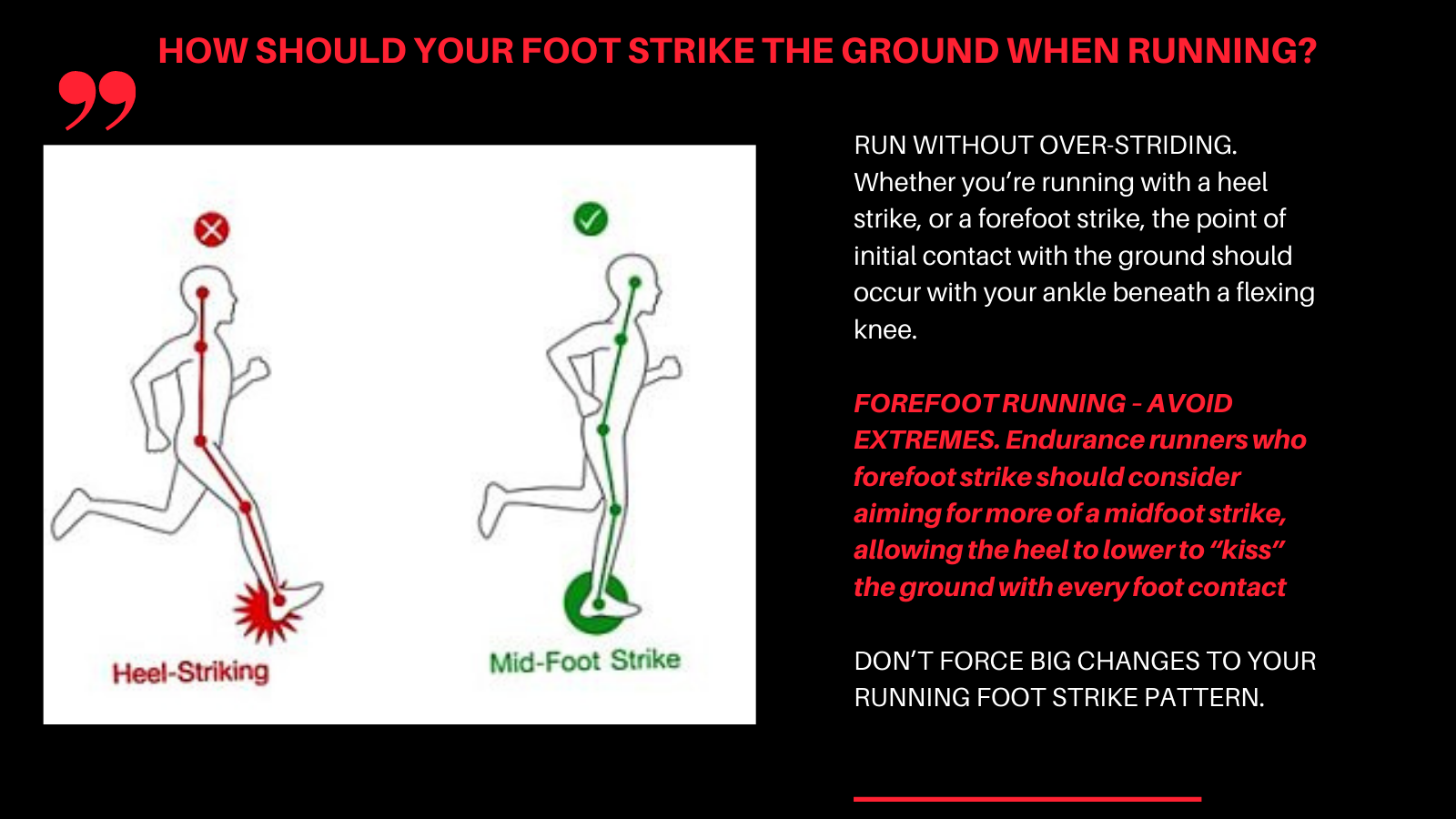 HOW SHOULD YOUR FOOT STRIKE THE GROUND WHEN RUNNING?

RUN WITHOUT OVER-STRIDING
When foot strike occurs further ahead of the body, and the knee is more extended (straight) at the point of foot strike, you are considered to be overstriding, it increases the impact felt by your knees, hips and lower back. Whether you're running with a heel strike, or a forefoot strike, the point of initial contact with the ground should occur with your ankle beneath a flexing knee.
FOREFOOT RUNNING – AVOID EXTREMES

Endurance runners who forefoot strike should consider aiming for more of a midfoot strike, allowing the heel to lower to "kiss" the ground with every foot contact, rather than staying up on their toes in a more extreme (and aggressive) forefoot running position. This simple change to your running foot strike will take the undue strain off your calf muscles and achilles tendons.
DON'T FORCE BIG CHANGES TO YOUR RUNNING FOOT STRIKE PATTERN
Whenever you look to make changes to your running technique, remember that it will take time for your body to adapt to the new demands. There is no single BEST running technique, rather some simple guidelines that will help you find a running style that works best for your own body and some common mistakes to avoid.
Source: Kinetic revolution